GRAB'N DASH
By Alyssa Davis & Karen Reyes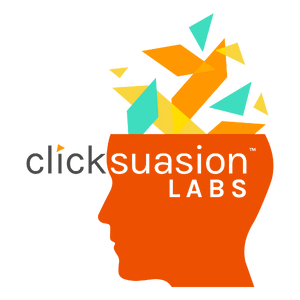 THE ART AND SCIENCE OF IMPULSE PURCHASE BEHAVIOR 
INTRODUCTION
Impulse purchases refer to those unplanned purchases made on a whim without proper consideration or forethought. These purchases are often made in response to an emotional trigger or a desire to satisfy an immediate need or want. Impulse purchases are common among consumers and have a significant impact on the retail industry. This article examines the psychology of impulse purchases, including the factors influencing them, the emotions involved, and the consequences of such purchases.
FACTORS THAT INFLUENCE IMPULSE PURCHASES
There are several factors that influence impulse purchases, including situational factors, personal factors, and environmental factors. Situational factors refer to the immediate context in which the purchase is made. For example, being in a rush or feeling stressed could increase the likelihood of making an impulse purchase. Personal factors refer to individual characteristics that influence impulse purchases, such as personality traits, mood, and motivation. Environmental factors refer to the physical and social context in which the purchase is made, such as the store layout, promotional displays, and social influence.
EMOTIONS INVOLVED IN IMPULSE PURCHASES
Emotions play a crucial role in impulse purchases, as they often trigger the desire to make a purchase. Research has shown that certain emotions, such as excitement, happiness, and anxiety, are more likely to lead to impulse purchases than others. For example, when a person is feeling excited or happy, they may be more likely to make an impulse purchase to prolong or enhance that positive emotion. Similarly, when a person is feeling anxious or stressed, they may make an impulse purchase as a form of self-soothing or stress relief.
CONSEQUENCES OF IMPULSE PURCHASES
While impulse purchases may provide immediate gratification and satisfaction, they could also have adverse long-term consequences. One consequence is financial strain, as impulse purchases could lead to overspending and debt. Another consequence is buyer's remorse, which is the feeling of regret or guilt that may follow an impulse purchase. Buyer's remorse could lead to a negative emotional experience and a decrease in satisfaction with the purchase. In some cases, impulse purchases could lead to hoarding behavior, where the individual accumulates unnecessary items and experiences difficulty letting go of them.
STRATEGIES TO CONTROL IMPULSE PURCHASES
To avoid the negative consequences of impulse purchases, there are several strategies that individuals could use to control their purchasing behavior. One strategy is to increase self-awareness and mindfulness, which involves paying attention to one's thoughts, feelings, and behaviors in relation to impulse purchases. Another strategy is to set clear goals and priorities for spending, such as creating a budget or a savings plan. Additionally, individuals can use practical techniques such as waiting before making a purchase, considering the opportunity cost of the purchase, and avoiding impulsive buying environments.
CONCLUSION
Impulse purchases are a common and significant phenomenon in the retail industry, influenced by situational, personal, and environmental factors, and driven by emotional triggers. While impulse purchases may provide immediate satisfaction, they can also have negative consequences in the long run. Therefore, it is important for individuals to be aware of the factors that influence their impulse purchases and to use strategies to control their purchasing behavior. By doing so, individuals could improve their financial well-being, reduce stress and anxiety, and increase overall satisfaction with their purchases.