KATIE RUSSELL: MY FIRST 30-DAYS
By Katie Russell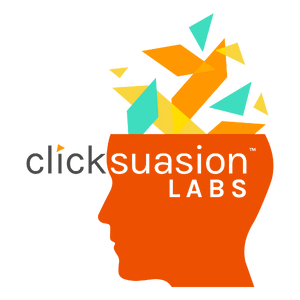 INTRODUCTION
Embarking on a new career both excites and intimates me. Being a novice in the field, my first 30 days have been a whirlwind of information and learning. This experience has taught me I have a genuine passion for this field and aspire to further grow and develop in it.
MY BACKGROUND
After I graduated from Western Carolina University with a degree in Forensic Anthropology, I had the fantastic opportunity to work in a family-owned funeral home. Although this career held many similarities to my degree, I did not feel this was my home. I worked in the hospitality industry for many years amidst frequent relocations, yet I found little to no fulfillment in my job. As a result, I decided to explore other career opportunities.
My experience in anthropology allows me the knowledge to understand human behavior and cognition. This knowledge closely relates to psychology. Anthropology provides a broader cultural and historical context to understand psychological processes. Psychology provides more focused insights into individual-level behavior and mental processes. By combining my knowledge with the expertise within the Lab, I can offer a more comprehensive understanding of human behavior.
FIRST IMPRESSIONS
During my first introduction to Clicksuasion Labs, I felt an intense attraction to the company. After learning about the Lab's work environment, opportunities, and key aspects, I felt confident this was the place for me. Following my first interview, this feeling only grew stronger. I knew I would take any necessary steps to establish a career with the Lab.
On my first day, I was enthusiastically greeted by the whole team. This immediately put my mind at ease from the building nerves. The atmosphere of comfort and inclusivity precisely fulfills my needs.
My first training session invoked feelings of elation because I enjoyed what I was learning. The next few days, the team eased me into training in some basic aspects of the company. As I learned more over the next couple of weeks, I became even more certain this was the career for me. 
Another first impression I had was the emphasis on the high value of creativity, teamwork, and learning. The Lab values and uplifts its employees leading to a conducive work environment. Feeling comfortable asking questions and seeking advice allows me to flourish, especially since the team knows everyone learns differently and at different paces.
Creativity in marketing is essential to capture interest. Data analysis is also crucial to understand your audience and their needs. I enjoy both aspects and look forward to utilizing my interest to advance my ability and knowledge.
TRANSITIONING 
Transitioning from the hospitality industry to the marketing industry can be challenging due to the vast differences in procedures, skillsets, and rhetoric. Hospitality's transferable skills in customer service and communication will aid me in building client relationships. Both jobs require me to work with a diverse range of clients and industries.
My biggest struggle has been time management. I have not had to complete strict timelines since working in the funeral home. I am confident in my ability to quickly regain this skill.  Since I am still learning, I am slower at completing tasks. I know with repetition and time I will continue to decrease my task completion time. 
MY FUTURE
In the short time I have been with Clicksuasion, I have begun to see the world differently. I constantly notice specific marketing techniques all around me. With the knowledge I have already gained, I see a bright future ahead of me in this industry. I have merely touched a small surface of the knowledge and skills needed in this industry, but I know I will continue to learn and grow. Marketing is a fast-paced, ever-evolving industry. I want to continue to evolve with the industry. I plan to work and advance within the company over the next few years and take on a significant leadership role. I am extremely excited and ready for the next steps in my career.
CONCLUSION
Overall, my first impressions of marketing have been both exciting and challenging. While the field requires a great deal of creativity, innovation, and data analysis, it also offers the opportunity to work with a diverse range of clients and industries. I look forward to expanding my knowledge of the industry and utilizing my skills to assist companies and organizations in achieving their marketing objectives.