FIVE BEST PRACTICES FOR EFFECTIVE MULlTILINGUAL MARKETING 
By Michael Barbera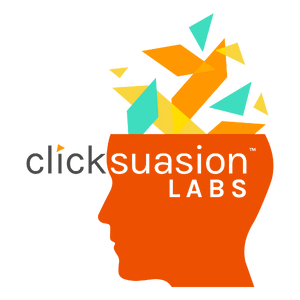 REACHING CUSTOMERS IN DIFFERENT LANGUAGES AND CULTURES 
INTRODUCTION
Multilingual marketing refers to the practice of using multiple languages in the marketing efforts of an organization. With the increasing globalization of business and the satellite expansion of the internet, organizations find it more necessary than ever to reach customers in different languages. In this article, we will outline five best practices for multilingual marketing that could help brands connect with their customers and expand their reach.
UNDERSTAND YOUR TARGET MARKET
The first and most important step in multilingual marketing is to understand your target market. You should know who your customers are, which languages they speak, and which cultural factors might influence their purchase decisions. This requires research and analysis of demographic data, language use, and consumer behavior.
By understanding your target market, you could tailor your marketing messages to resonate with them. This may involve translating your content into their language, using culturally relevant images and themes, and adjusting your marketing strategies to match local preferences.
USE PROFESSIONAL TRANSLATION SERVICES
A significant mistake brands make in multilingual marketing is using automated translation tools or relying on employees who are not fluent in the target language. Machine translation could be inaccurate and often produces awkward or nonsensical translations. Similarly, employees who are not fluent in the target language may not be aware of the nuances of the language or the cultural context.
To ensure that your marketing materials are properly translated, it is essential to use professional translation services. These services employ native speakers who are fluent in both the source and target languages and can ensure that your messages are accurately conveyed.
LOCALIZE YOUR CONTENT
Localization refers to the process of adapting your content to meet the linguistic, cultural, and regulatory requirements of a particular market. This involves more than just translation – it requires a deep understanding of the target market and its cultural nuances.
For example, localizing your content may involve changing your product names or packaging to reflect local preferences. It may also involve adapting your marketing messages to match local values and beliefs. In some cases, it may even require changing your entire marketing strategy to fit the unique needs of the target market.
EMBRACE SOCIAL
Social media has become an essential part of any multilingual marketing strategy. Platforms like Facebook, Twitter, and Instagram allow businesses to reach a global audience and engage with customers in real-time. However, to effectively utilize social media for multilingual marketing, businesses must be aware of the language preferences of their target market and adapt their content accordingly.
This may involve creating separate social media accounts for each language, or using a translation plugin to automatically translate posts into multiple languages. It may also require adjusting the tone and style of your social media posts to match local preferences.
MONITOR RESULTS
It is essential to monitor your multilingual marketing efforts to determine their effectiveness. This requires tracking key performance metrics such as website traffic, social media engagement, and sales conversions across different markets and languages.
By monitoring your results, you could identify areas where your multilingual marketing strategy may need improvement and make adjustments accordingly. This may involve revising your content or adjusting your marketing tactics to better target specific markets or languages.
CONCLUSION
Multilingual marketing is an essential part of any brand that wants to reach a global audience. By understanding your target market, using professional translation services, localizing your content, utilizing social media, and monitoring your results, you can create a successful multilingual marketing strategy that connects with customers in different languages and cultures. With these best practices in mind, your organization could expand its reach and achieve greater success in a global marketplace.