AI'M LOVIN' IT
By Michael Barbera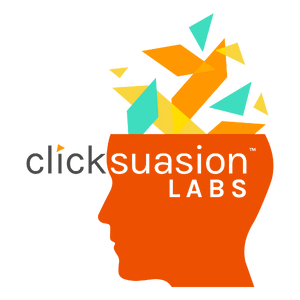 BALANCING INNOVATION AND RESPONSIBILITY IN THE AGE OF ARTIFICIAL INTELLIGENCE
Artificial intelligence (AI) is transforming the world we live in, and its impact on research has been significant. AI-powered research has the potential to accelerate scientific discoveries, improve medical diagnosis and treatment, and enhance our understanding of complex systems. However, the use of AI in research raises important ethical questions that must be addressed to ensure the benefits of this technology are realized while minimizing potential harm.
One of the main ethical concerns surrounding AI-powered research is the potential for bias. AI algorithms are trained on large datasets, and if these datasets are biased, the resulting AI systems will likely be biased. This could have serious implications in research, where the results of studies could impact people, process, and profit. For example, if an AI system is trained on a dataset that is biased against a particular group, it may produce inaccurate or unfair results when used to predict outcomes for that group. This could lead to discrimination and harm to vulnerable populations.
To address this concern, researchers should verify their datasets are representative and free from bias. This could involve multiple sources of data, including data from underrepresented populations, and actively seek and correct any biases that may exist in the data. Additionally, it may involve using techniques such as adversarial training, where AI systems are trained to recognize and correct for biases in the data.
Another ethical concern related to AI-powered research is the potential for unintended consequences. AI systems are complex and could be difficult to understand, even for their creators. This means researchers may not be able to anticipate how their AI systems will behave in different contexts, and this could lead to unintended consequences. For example, an AI system designed to identify fraud may inadvertently target honest individuals if it is not designed or trained properly.
To address this concern, researchers should exdcute a proactive approach to identifying and mitigating potential unintended consequences of their AI systems. This could involve conducting thorough testing and validation of AI systems before they are deployed in the real world, as well as continually monitoring and updating these systems to validate they are behaving as intended.
Privacy is another important ethical consideration in AI-powered research. AI systems could be used to process large amounts of personal data, and if not handled responsibly, it could lead to breaches of privacy and security. For example, an AI system used to analyze medical records may inadvertently reveal personally identifiable information if not properly secured.
To address this concern, researchers should take steps to verify personal data is handled responsibly and in accordance with relevant privacy laws and regulations. This may involve anonymizing data to remove identifying information, using encryption and other security measures to protect data, and obtaining informed consent from individuals before using their data in research.
A related concern is the potential for AI systems to be used for nefarious purposes. AI systems could be used to manufacture images, videos, and audio recordings, which could be used for fraud, disinformation, and other malicious purposes. This has serious implications for society, as it could undermine trust in institutions and lead to social and political instability.
To address this concern, researchers should be vigilant in identifying and preventing the malicious use of AI systems. This may involve developing technologies that could detect and counteract fake media, as well as working with policymakers and other stakeholders to develop regulations and standards to prevent the misuse of AI.
Transparency and accountability are important ethical considerations in AI-powered research. AI systems could be complex and difficult to understand, and this could make it challenging to identify and correct errors or biases in these systems. Additionally, the use of AI in research could raise questions about who is responsible for the decisions made by these systems and how these decisions are made.
AI-powered research has the potential to revolutionize the scientific community by significantly accelerating the pace of discovery. With the ability to process vast amounts of data in a fraction of the time it would take using traditional methods, researchers could gain new insights and discoveries through AI algorithms that could identify patterns and relationships in data that may be too complex or subtle for humans to detect.
Furthermore, AI-powered research could overcome the limitations of human bias and subjectivity by providing objective analysis and interpretation of data. By reducing human involvement in the analysis process, AI could mitigate human error and ensure that the results are more accurate and reliable.
Additionally, AI models could simulate complex experiments and scenarios, enabling researchers to test hypotheses and explore new ideas without the need for costly and time-consuming physical experiments. This could save time and resources, yet lead to new discoveries and breakthroughs that may have otherwise been impossible to achieve.
Ultimately, the potential positive impact of AI-powered research is vast, with the ability to unlock new solutions to some of the world's most pressing challenges, from disease diagnosis and treatment to climate change mitigation and sustainable resource management. With AI-powered research, the possibilities for innovation and progress are endless.