EMBRACING CHANGE IS ROOTED IN OPTIMISM
BY MIKE COLLINS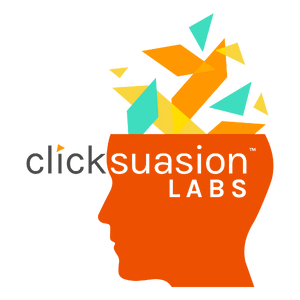 Researchers often identify innovative productivity and behavior change models for organizations and individuals. Oftentimes, these models could be complex and taxing to apply. Especially with an overbearing calendar. Let's take a step back and review four basic, yet overlooked steps for productivity and behavioral health.
Aren't you glad you don't have changes going on all around you? That rock-solid, life-work thing you've got going is the envy of all the…wait…what? It's encouraged to acknowledge a faltered method. Many people struggle with life-work balance.
During a recent conference, an attendee confessed, "I just feel like I'm carrying weight all the time! I'm tired from the moment I wake up, there are challenges everywhere I look, and nothing in life seems enjoyable."
This may not offer the quilt-at-grandma's kind of comfort you would like; however, you're not alone. Many organizations and people around you are experiencing change. 
There are strategies you could apply to dial back the stress, help you see a little further down the road, and reward yourself for making the trip. Here are four steps that could help lead you through change. They could be applied in any order, and they'll likely act as a leash on a big dog; a way to gently pull yourself back along the path you want to travel.
DRINK MORE WATER
I know. I know. Without that gourmet espresso or carbonated beverage, it's challenging to start the day. Fine. Start the day as you usually do; however, drink more water during the day. Search for "water apps" in your app store, and you'll see a list of technological mamas' voices that beep reminders on the hour. Don't dither; there isn't a best one. Avoid analysis paralysis: do eenie-meenie-minee-moe and choose one. The objective is to increase water intake. 
Water is the most essential liquid for your body. If your hydration level drops by two-to-three percent, it inhibits your ability to do simple math and could slow your reaction time when you're approaching intersections. Water keeps your energy level on an even keel.
CHANGE AS A CHALLENGE
The key is viewing behavior change as a positive challenge. This isn't a Pollyanna pledge in which you ignore the possible downsides and fictionalize the upsides. Research suggests that asking, "What is the best outcome?" when facing challenges encourages possibility thinking, prompts physical/energy boosts, and could reduce stress.
Challenges aren't designed to be easy; therefore, it's important to ask a trusted friend to be an accountability partner. Ask a friend to closely listen to you converse, then reflect and report on the tone of the discussion. Does your friend identify that you are more optimistic or pessimistic?
This isn't a good or bad judgment contest; however, it's a positive or negative observation. Most people observe life through one of two lenses, bright or dark. How you view the world could have a dramatic impact on your efforts, relationships, and health. If your friend reports that your conversations have a darker hue, a good practice for improved health is to increase positivity. Making a habit of asking, "What's the good here?" could be a small step toward improved behavioral health and productivity. 
SHORT-TERM GOALS
In The Dip, Seth Godin's bestselling book about change, he labels the bottom of the dip The Dreaded Middle; I call it The Wilderness. The concept of a wilderness has been used throughout human storytelling history as a metaphor for being lost. Have you ever felt lost in the middle of change? Do you feel lost right now?
When you're in The Wilderness or The Dreaded Middle you likely don't worry about getting to the end of the journey, you're likely focusing on the next step…and then the next…and the next. Establishing and achieving small goals keeps you moving. Creating short-term goals could break icebergs into ice cubes, which, at the end of the day, could be used to ice that carbonated beverage. Accomplishing most of your goals has a better chance of happening if you follow through with the fourth step, craft a To-Do List. 
THE BIG TO-DO
Eric Abrahamson, professor of management at Columbia University and author of Change Without Pain, says times of change, especially repetitive change (one change after another), are characterized by Change Related Chaos. The chaos is created by the storm of emails, conversations, meetings, directives, phone calls, and is experienced as a type of too-loud, life noise. Our brains fail to identify which is the most essential message.
Creating and using a daily To-Do List cuts through the clamor and keeps the urgent and important items near the top. However, too many tasks on your daily list could be counterproductive. Project management practices have taught leaders to identify a task-to-team member ratio that is sustainable. For personal planning, this would be a task-to-personal availability ratio. 
In times of change, you deserve small rewards to recognize your accomplishment of small wins. Rewards, small or large, are more than recognition for making it to the finish line; no matter if it's a sprint or a marathon. They could motivate us to keep moving and pick up the pace.
When a conference attendee was asked, "How do you deal with change?" he replied, "I'm easy with change. I look at it as opportunities, the positive things that can happen, and then I go about planning to make sure those tasks happen."
Mike Collins is president of The Perfect Workday Company, an information company based in the Research Triangle region of North Carolina. He is a speaker, writer, and trainer with an emphasis on behavior change.