G.E.N.I.U.S. Storytelling
FOUR STEPS FOR EFFECTIVE AND EFFICIENT MESSAGE FRAMING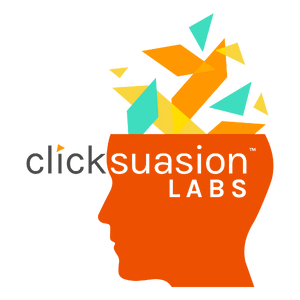 Storytelling is a process used by product marketers to communicate a message to their audience via the combination of fact and narrative. In marketing, storytelling provides an avenue to connect with consumers through likeability. Brands are empowered to share and sell their values and personality in a form that feels less like advertising and more like a concerted effort to strengthen customer relationships. Storytelling is one of the oldest, yet most powerful communication tools we have as humans. Stories help us to share, engage, and comprehend in ways few other mechanisms could achieve. 
Stories are far more impactful in promoting retention and behavior than functional messaging. A recent study suggested when people hear statistics without context, they retained between five and ten percent of what they've heard. Retention increased to 65% when stories were used to convey the same information.
One of the most effective methods to establish clear messages, choose credible messengers, inspire creative strategies, and select effective communication channels is to craft storytelling outlines with the GENIUS Framework. GENIUS is an acronym for Give Essential Nuggets, Insights, Uses, and Systems. 
The GENIUS Framework ensures that communications will be meaningful (pointing out benefits that make the product desirable), believable (the product will deliver on the promised benefits), and distinctive (how your offer is a better choice than alternatives). Its most significant contribution guides team members in advertising and public relations firms working on a campaign. The framework guides communication objectives and strategies before the more costly development and production of communication materials. 
GIVE ESSENTIAL NUGGETS
Information in large quantities is often complicated to retain and taxing to understand. It is a marketer's responsibility to deliver the message to the intended audience with as few words as possible. When marketers compete with word and character counts, time limits, and deadlines; oftentimes, valuable information for the consumer is omitted from the message.
Messages should be restricted to short, memorable statements that capture the primary audience's attention. Additionally, messages should be structured in a series of three. Three is a psychologically satisfying number. Two elements to the message are too short, whereas the audience may desire closure, and four is likely taxing. 
INSIGHTS
Statistics without context are less likely to be memorable than messages or stories that are quantified. The quantification of a message is likely to assist with the retention of the story, product, or service. An example of quantifying the message could include the number of people impacted, locations where the product is available, including, yet not limited to the length of a warranty period. 
USES
Audiences want to know how they could benefit from a product or service. Audiences need to know more about the application of an innovative product or service, which likely competes with the method that is currently solving the customer's problem. Providing the audience with an itemized list of ways to use the product or service is likely to provide context; however, this method is likely less effective than storytelling. Clicksuasion researchers suggest including the use cases in a story format that emotionally resonates with the desired outcome of the use. 
SYSTEMS
Products and services oftentimes require or encourage the integration of third-party services. For example, if purchasing after-market speakers for a vehicle, the consumer should know which vehicles are compatible with the product. Moreover, if a message is communicating the value of a mobile app, the audience should know which system will support the app: Apple, Android, or both. The system, hardware, or components which are used in conjunction with the product or service are likely significant variables in the consumer's decision process.