NEURODIVERSITY IN MARKETING
BY ALYSSA DAVIS KAREN REYES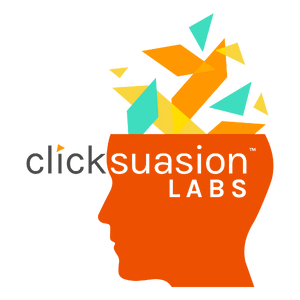 While diversity in marketing is a booming trend among businesses, certain groups can experience neglect in terms of representation. For example, when creating a marketing campaign, companies can subconsciously focus on neurotypical individuals, alienating a group of neurodiverse consumers. The term "neurodiversity" refers to people with a neurological condition, including but not limited to Tourette's, Asperger's, ADHD, Dyslexia, and Asperger's.
Acknowledging that a simple label does not wholly describe a person is imperative within these groups. People with the same neurological conditions have individual ideas and opinions independent of their conditions. In the words of Emma Case…
"If you meet one person with ADHD, you've met one person with ADHD."
As your company strives to diversify your audience and reach other populations, allow us to provide you with strategies on attaining your audience without stereotyping these conditions and assuming all individuals with the same conditions are identical.
EMBRACING NEURODIVERSITY
BENEFITS TO NEURODIVERSE INDIVIDUALS
Increase consumer loyalty by positively representing neurodiverse individuals in your target audience and employees. In addition to giving a voice to those barred from the opportunity, neurodiverse individuals can begin to celebrate their unique talents with other people in similar circumstances. Creating a community in the consumer base can keep the target audience returning, delighted in finding companions that represent them. For instance, a child excitedly letting their parents know that they saw someone similar to themselves in a commercial can encourage parents to interact with the brand. Using these tactics, neurodiverse populations can succeed in accessing space they were not previously not privy to while smashing stereotypes.
BENEFITS FOR YOUR BUSINESS
After working to become a more inclusive company, businesses can open themselves to an entirely new community otherwise inaccessible beforehand. In addition, a business creating an accepting, open-minded space is more likely to draw in consumers who highly value this attitude.
Drawing in this unique audience can also allow your business to access new perspectives previously unattainable. With the new insights granted, your business can set itself apart from competitors who have yet to embrace these changes. In addition, the accessibility your brand provides can draw positive trends not only to your audience but also to your business.
MARKETING NEURODIVERSITY
TECHNICAL POINTS
When creating marketing material to include the neurodiverse population, a few technical strategies can take your advertising from good to great. When creating copy for products, using a Sans-Serif font or OpenDyslexic font to create a more effortless experience for those with dyslexia can be imperative. In addition, ensuring your copy is clear and concise, with no room for misinterpretation, is vital to create more accessible messaging for neurodiverse individuals.
When posting on social media, adding closed captioning on videos is a surefire way to grant access to an audience finding difficulty following along with a video.
If posting content on social media, using CamelCase for hashtags is exceptionally beneficial to create a more effortless reading experience. CamelCase is a format for hashtags that capitalizes every word within the phrase. For instance, instead of using the hashtag' #clicksuasionlabsteam', using '#ClicksuasionLabsTeam,' where each word begins with a capital letter, can create a better way to break up the phrase or words for readers. The CamelCase practice allows consumers to use screen readers to understand your hashtags.
MESSAGING
On a less technical level, messaging can be the catalyst for reaching new audiences, especially neurodiverse audiences. Being mindful and intentional with your messaging and keeping neurodiverse individuals at the forefront of your campaign is an excellent way to verify your messaging is coming across the way you intend.
For instance, creating copy that is transparent, clear, and concise can assist in effectively communicating your message. Whether sent in text or a video (or both), clarity can avoid future miscommunication issues or confusing messaging.
TAKEAWAYS
Marketing toward neurodiverse individuals can seem like an incredibly daunting endeavor. However, diversity comes in many forms, and striving to include a multitude of audiences can begin a beneficial movement within your business practices. Setting your business apart from others, and giving voice to the otherwise voiceless, are a few of the positive outcomes of establishing your business as open and accepting to neurotypical and neurodiverse populations.
When creating content for your business, pushing for an accessible font can open the doors for higher consumer interaction. In addition, videos and audio posts to your websites and social media that include closed-captioning can add to the accessibility needed for neurodiverse individuals as well. Finally, including neurodiverse populations in your workforce can provide your business the insight needed to address opportunities to heighten accessibility measures within your marketing strategies.