RECESSION FATIGUE
SOME CATEGORIES CONTINUE TO GENERATE SALES WHILE OTHERS SHOW SIGNS OF CONCERN
By Michael Barbara, PhD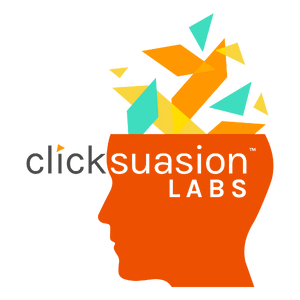 After more than two years of economic uncertainty, many Americans are finding it challenging to be financially disciplined ahead of another downturn.
A recession is a real possibility.
As the Federal Reserve aggressively raises rates to combat persistent inflation, the tough stance could come at a price. Falling stock markets have erased more than nine trillion dollars in wealth from U.S. households. Fed Chairman Jerome Powell warned the central bank's upcoming moves to fight soaring prices may cause "some pain" in the months ahead.
Thirty-one percent of Americans self-report they are not equipped for an economic downturn and are not actively doing anything to better prepare for a recession. Recession fatigue is the exhaustion that occurs when preparing for an economic downturn during an extended period of time with ongoing uncertainty about what to expect. Moreover, recession fatigue is the awkward cousin of revenge spending. Americans were deprived of many activities that brought them joy. This could be defined as financial apathy. 
Recession fatigue can cause problems for Americans because it could prevent them from taking suitable measures to protect themselves in a more substantial downturn (think padding emergency funds, de-risking certain short-term investments, and minimizing debt). Marketing managers in mature markets are faced with the Herculean task of improving the sales and profit performance of their brands. Various pundits have predicted the imminent demise of once-powerful brands such as FTX, AMC, and Bed, Bath, and Beyond due to the virulence of the economic crisis.
Economists and other observers of the U.S. economy have been waiting for consumers to cut back on spending, especially given the decline in real incomes as wages have failed to keep pace with inflation. The Federal Reserve has likely awaited a slowdown or decline in consumer spending as it seeks to slow the economy sufficiently to stifle inflation. However, consumers keep spending. The US government recently released data indicating that retail sales (which is mostly consumer spending on goods) continued to grow at a healthy pace in November 2022, despite the headwinds faced by households.
Retail sales (not adjusted for inflation) were up 1.3% from the previous quarter and 8.3% from a year earlier. If this is adjusted for inflation, it implies that real spending was up 0.8% from the previous quarter and up 0.5% from a year earlier. During five of the previous 10 months, real retail sales were down from the previous quarter. The real increase in Q4CY22 was the strongest since Q1CY22. This hardly suggests an economy on the verge of recession.
Looking at the Q4CY22 increase in nominal (not adjusted for inflation) retail spending by category, spending was up 1.3% at automotive dealers, up 1.1% at both furniture retailers and home improvement retailers, up 1.4% at grocery retailers, up 1.6% at restaurants, and up 1.2% at nonstore retailers. Part of this growth was due to inflation (especially in the grocery category). Rising gasoline prices meant spending at gasoline stations was up 4.1% from the previous quarter. In contrast, spending at electronics stores fell 0.3%, spending at department stores fell 2.1%, while spending at apparel stores remained unchanged.
The strength of spending on furniture and home improvement is surprising given the weakness of the US housing market. These categories will likely face headwinds in the coming months as housing activity continues to falter. The drop in electronics is not surprising, given that people are leaving the house again and no longer spending furiously on home technology.
The strength of the retailing industry implies that consumers continue to save less and dip into their accumulated savings. Moreover, recent data indicates an increase in credit card debt. This means that consumers are intent on avoiding a cutback in spending. The big question is whether this trend will continue in Q1 and Q2CY23. If spending is weak, retailers might have limited options, which include deep discounts to dispose of inventory, thereby suppressing inflation.
For the Federal Reserve, the latest retail spending data implies that Fed tightening has not yet had a significant impact on the consumer sector, which is the largest part of the economy. If the Fed believes that the economy needs to decelerate further to stifle inflation, then it will feel compelled to continue raising interest rates. Monetary tightening is often effective with a lag. It is possible the Fed has gone far enough and could wait to see how the market reacts. There is debate about this strategy among economists. Fed leaders have suggested that more tightening is needed, yet perhaps at a less furious pace.
Shopping behavior is shifting as consumers not only look for deals and promotions, yet make fewer trips to the store or shop online, likely to avoid expensive fuel. Increasingly, consumers are attempting to save by cooking at home rather than ordering takeout or going to restaurants. Increasingly, quarter over quarter, discount retailers and online marketplaces have experienced a surge in spending at the expense of official store websites since Q1CY22.
Consumers expect to decrease spending on nonessentials such as clothing, increase deal hunting, and substitute lower-cost brands and alternatives. The category that consumers most consistently point to as an area where they are likely to reduce their spending is clothing. While the majority of consumers plan to rein in their spending on nonessentials, many high-income consumers show signs of increased spending in discretionary categories, several consumer behavior studies suggest the recession has a mixed effect on this group.
Real services spending has returned to the pre-pandemic trend, yet performance varies by category and is subject to future finances. Consumers are spending more on select experiences like restaurants and travel. Real spending on other forms of recreation and entertainment (such as sporting events, movies, and museums), health care services, personal care, and motor vehicle services are struggling to return to pre-pandemic levels. Some laggards are highly discretionary or have lower cost substitutes such as streaming services or public transportation.
Consumer confidence is showing deepening cracks, according to The Conference Board's Consumer Confidence Index. The gauge slipped for a third consecutive month in Decembe 2022, spurred by declining perceptions of both the present situation and expectations for the following six months. Consumers' views of current business conditions and employment are softening. That is notable because they had a favorable outlook during Q2CY22, likely because most adult Americans have been working and enjoying rising wages. Stock market volatility, tech sector layoffs, and inflation have made them less sanguine. A troubled economy and falling stock prices are troubling news for business and job security.
When segmented by generation, younger adults, or Gen Zers, are more likely to experience "recession fatigue," compared to millennials, Gen Xers, and baby boomers. Younger adults are also the group that tend to say that the pandemic interrupted their formative years and feel slighted by a short-lived hot-vax summer. 
Whether it's at gas pumps or in grocery stores, people across the United States have been feeling a pinch in their pocketbooks this summer. Inflation is the highest it's been in decades, and consumers are worried and jittery, adjusting how they spend and save.